Information for Parents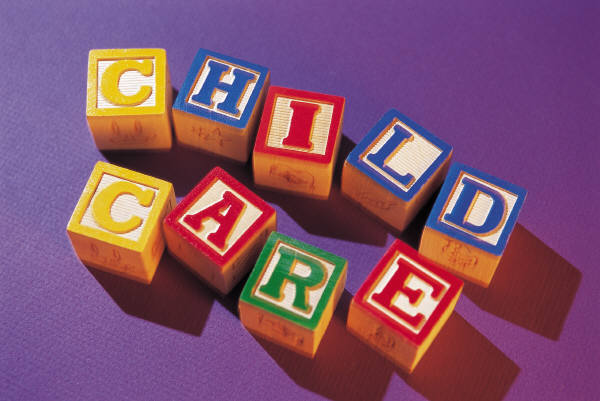 There is a requirement in the new early years inspection framework to keep children safe online (linked to the prevent duty) - and as part of this requirement in the EYFS ( Early Years Framework) we try and work in partnership with parents - so here is a leaflet for parents to look at and if they have older children also to talk with them
http://www.internetmatters.org/wp-content/uploads/2015/08/Internet-Matters-Online-Safety-Guide.pdf
Parents wishing to take up their 30 hours entitlement must first of all express an interest by following the button on the parents 30 hour pages of Dorset For You, which can be found from the following link. www.dorsetforyou.gov.uk/30hours
Parents who have school age children who access the internet. please look at the following link regarding online safety guides for parents and carers. https://nationalonlinesafety.com/resources/platform-guides/ here is also a poster of MOMO https://2j39y52a62gm1afygb3g1xbu-wpengine.netdna-ssl.com/wp-content/uploads/2019/02/MOMO-Online-Safety-Guide-for-Parents-FEB-2019.pdf another to be aware of Catfishing https://2j39y52a62gm1afygb3g1xbu-wpengine.netdna-ssl.com/wp-content/uploads/2019/02/Catfishing-Parents-Guide-Feb-2019.jpg
When clicking on the "Express an Interest" button, parents will be asked to complete a pre-approval form which will be used by HMRC to ensure that the parent is a Dorset Local Authority Area resident and/or is attending a Dorset childcare setting. This stage is additional to that which will apply when the entitlement rolls out nationally later in the year, but is necessary due to eligibility currently being restricted to the Dorset LA area.
Once parents have completed the pre-approval form, HMRC will then send them a link to the on-line application system where they can complete their application for both 30 hours childcare and tax free childcare.
This process of sending the link to parents will be completed in batches and so it won't necessarily happen straight away.
Once the full on-line application has been completed, parents will be given an instant answer and those who are eligible will be given a code which they will then bring to you as evidence of their eligibility. As a provider you will then need to go onto the DCC on-line eligibility checker, which is currently being developed, and check that the code given by the parents is valid. The DCC checker will be in place before you start to get parents presenting an eligibility code and I will email again as soon as the DCC checker is available

Information for Parents http://www.foundationyears.org.uk and Kidscape.org.uk Keeping children safe please feel free to download and print.
What to Expect When another great tool to look at. There is another What to Expect When 2018.
Please take a look at Schemas this is another way that children learn. if you have any questions or have noticed your child/children playing using any of these methods please let me know.
Information about EYFS https://www.gov.uk/government/publications/early-years-foundation-stage-framework--2
Information about the Childcare Register http://www.ofsted.gov.uk/resources/factsheet-childcare-requirements-for-childcare-register-childminders-and-home-childcarers
Information regarding Prevent Duty in England and Wales and British Values
Guidance for Parents
As a parent you will naturally want to know what to expect in your child's development. You might wonder when you'll see them develop certain feeding and drinking skills.
The developmental milestones in our Guidance for Parents are evidence-based and can be used as a helpful guide to typical child development, but do remember that all infants are different.
Information regarding Milk etc on this link you will find many pdf files which you can download and read. relating from Calcium, Tiny Teeth, Bump to Baby, Baby to Nosh,Tiny Tums. and many more.
2 Year Progress check
It is a statutory requirement for me as a childcare provision to write up a 2 year progress check report with the assistance of you the parent, which i then give you the original or i can send to the health visitor if you prefer, I keep a copy for my records, so you can then discuss any of the issues that may have been raised on the form at your progress check with them. I fill this in between the ages 2 and 3yrs.
If you have started with me after your child is 3years then I will fill this in anyway with the support of yourselves, and provide you with the form and keep a copy so you can discuss any issues with the health visitor.
The age at which infants achieve many skills depends on how often they are promoted by parents and carers and performed by the child. It is normal for there to be some variation in the ages at which an infant or toddler achieves a new skill.
Physical development is a very important part of any childs development it involves providing opportunites for young children to be active and interactive; amd tp develop their co-ordination, control and movement. children must also be helped to understand the importance of physical activity, and to make healthy choices in relation to food.
Foundation skills for movement:
Postural/Core stability

Shoulder stability
Crossing midline
Proprioception
Body awareness
Spatial awareness
Visual tracking
Visual perception
Visual processing
Auditory processing
Hand eye coordination
Motor planning
Strength
Co-ordination and balance
Control and fluency
Stamina
This can be done in many ways allowing them to explore in physical play and giving activites which would encourage all of the above and the more they repeat the activity the better they will become and this will have a positive impact on their development, without gaining the above skills this could possibly have an effect on your childs overall development.
Please see following links for help and support:
http://www.bhfactive.org.uk/early-years-resources-and-publications-item/360/index.html
http://www.bhfactive.org.uk/userfiles/Documents/startactivestayactive.pdf
http://www.bhfactive.org.uk/early-years-resources-and-publications-item/39/424/index.html then click on the download help your baby move and play in red.
http://www.bhfactive.org.uk/early-years-resources-and-publications-item/39/425/index.html then click on the download help your child move and play in red.
http://www.bhfactive.org.uk/userfiles/Documents/EarlymoversSection5.pdf very interesting
Every Child a Talker. This gives you as parents an insight and a guide to how we look at Speech, Language and Communication. Link also the Communication Trust Link
Healthy Eating: Please provide a healthy lunch for your children and if you send your children to me with grapes, cherry tomatoes, blueberries or strawberries, etc. Could you please cut these up as they are a high risk choking hazard.
Ideas for packed lunches https://www.nhs.uk/change4life/food-facts
How much sugar is in your foods correct in 2014
http://www.foodafactoflife.org.uk/ this you can look at with age related areas.
http://www.childrensfoodtrust.org.uk/childrens-food-trust/early-years/ you may also find information that is relevant and helpful here.
What we eat, has a knock on effect to our Oral Health, part of the new EYFS 2021 now includes Oral Health and according to latest reports - Pre Covid-19: 1 in 4 five year olds experience dental decay in the UK.
Please take a look at the following links:
https://www.nhs.uk/change4life/food-facts/sugar/sugar-swaps-for-kids
https://www.nhs.uk/live-well/healthy-body/taking-care-of-childrens-teeth
Potty/Toilet Training is another important part of the childs development.
I will support you with toilet training providing you have started at home for at least a week, and that they have been doing this while fully dressed not walking around with very little on, as this is a hygiene risk if they are having many accidents, especially with having other children playing and crawling around.
You may find help and advice with the following links:
https://www.eric.org.uk/pages/category/potty-training
This is another link for a parent leaflet to help with toilet training see link
Sleep: The children have a right to rest and sleep (The United Nations Convention on the Rights of the Child (UNCRC) I will not wake a sleeping child. Please see following link: https://www.unicef.org/rightsite/files/uncrcchilldfriendlylanguage.pdf Article 31
additional sleep information please see link sleep report
Sudden Infant Death Syndrome (SIDS) is the sudden and unexplained death of an infant where no cause is found after detailed post mortem. According to the Lullaby Trust, about 290 babies and toddlers still die every year of SIDS in the UK. However, advice on reducing risks given to parents and carers has led to a significant fall in the number of infants dying. Use the link below to access the guide.
http://www.lullabytrust.org.uk/document.doc?id=297
You may also want to see some statistics on SIDS. Use the link below:
www.lullabytrust.org.uk/statistics
Making up infant formula – NHS advice
The NHS has useful advice on infant formula preparation on its website. The information includes a 14 step-by-step guide to preparing a formula feed, 'dos' and 'don'ts' of making up infant formula, and sterilising baby bottles. Use the link below to access the page.
Spot the signs of Sepsis: https://www.gov.uk/government/news/helping-parents-spot-the-signs-of-sepsis
Spot the signs of Epiglottis : http://www.nhs.uk/Conditions/Epiglottitis/Pages/Introduction.aspx
www.nhs.uk/conditions/pregnancy-and-baby/pages/making-up-infant-formula.aspx#close
Here is something that may help to reassure you, as parents about whether your childs speech and language is normal for their age. this 'progress checker' from talking points looks useful, you will be asked a series of questions. click on the link for further details. http://www.talkingpoint.org.uk/progress-checker
Development for babies and Children and the main website is here http://pathways.org/growth-development/4-6-months/printouts/ and below are some of the links on there but there are many more:
Assure the best http://pathways.org/wp-content/uploads/2014/09/assurethebest_english.pdf
Tummy time http://pathways.org/wp-content/uploads/2014/09/tummytimebrochure_english.pdf
Recognizing early motor delays http://pathways.org/wp-content/uploads/2014/09/4monthmotordelays_english.pdf
Here is a link for my parents to raise awareness (as opposed to spreading panic) - we all need to be alert...
https://www.gov.uk/government/publications/recognising-the-terrorist-threat/recognising-the-terrorist-threat
Eyesight is very important if you think there may be a problem please seek medical advice, the earlier the better.
http://www.nhs.uk/Conditions/eye-tests-for-children/Pages/Introduction.aspx